OVERVIEW
Benefits
for you
The best benefit the users of Stayhopper will enjoy is the economical rates they have to pay. When a user books a stay with stayhopper he or she will have to pay only for the hours they decide to stay in a chosen hotel.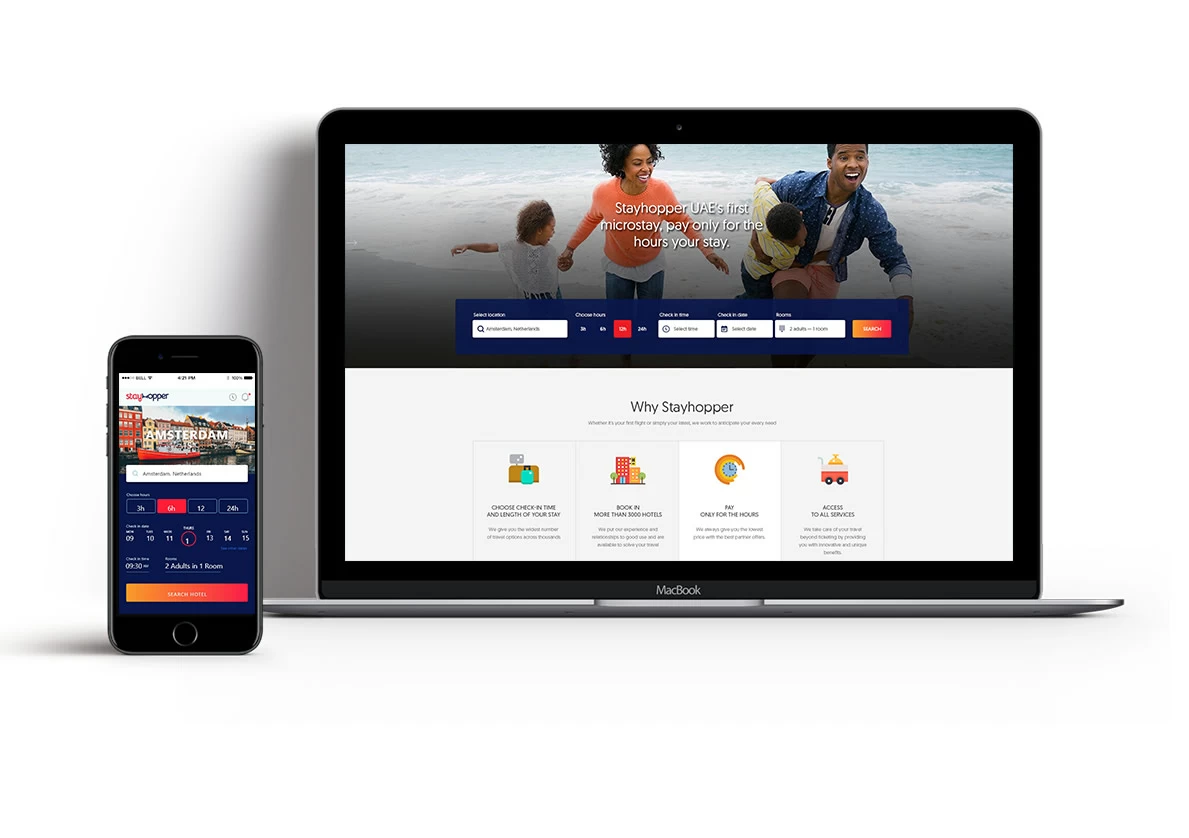 How does
the app work?
Every traveler will have a different story and a different purpose. Obviously, everyone may not need a stay that lasts a day.
The app facilitates its users to book a stay for the preferred hours in any hotel and pay just for the portion. Users can choose their location, hotel, and time they would like to spend in the hotel. And finally, make the payment.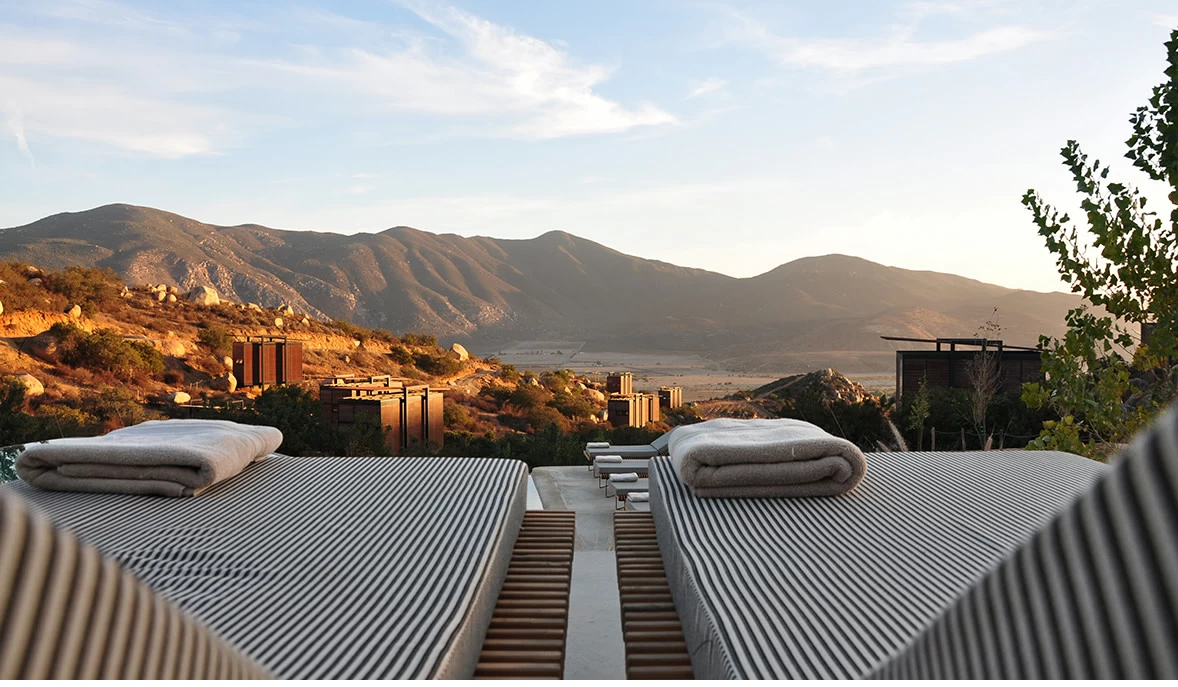 Before the app
Before stayhopper, the hotel stay had a conventional style of expense, that is we have to pay for a day nevertheless we spend an hour or the entire day. The innovative concept of micro-stay broke this traditional pattern of hotel booking.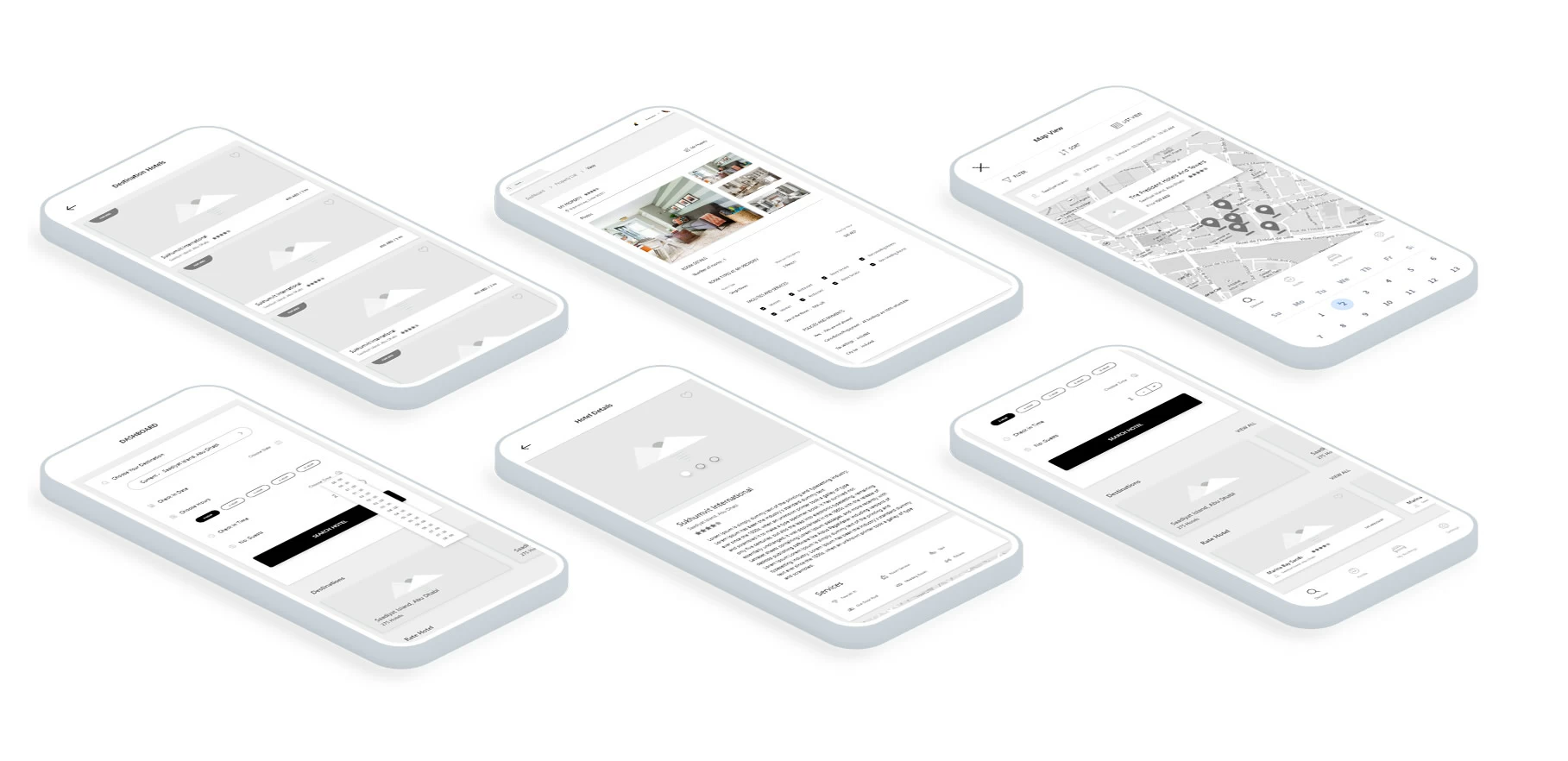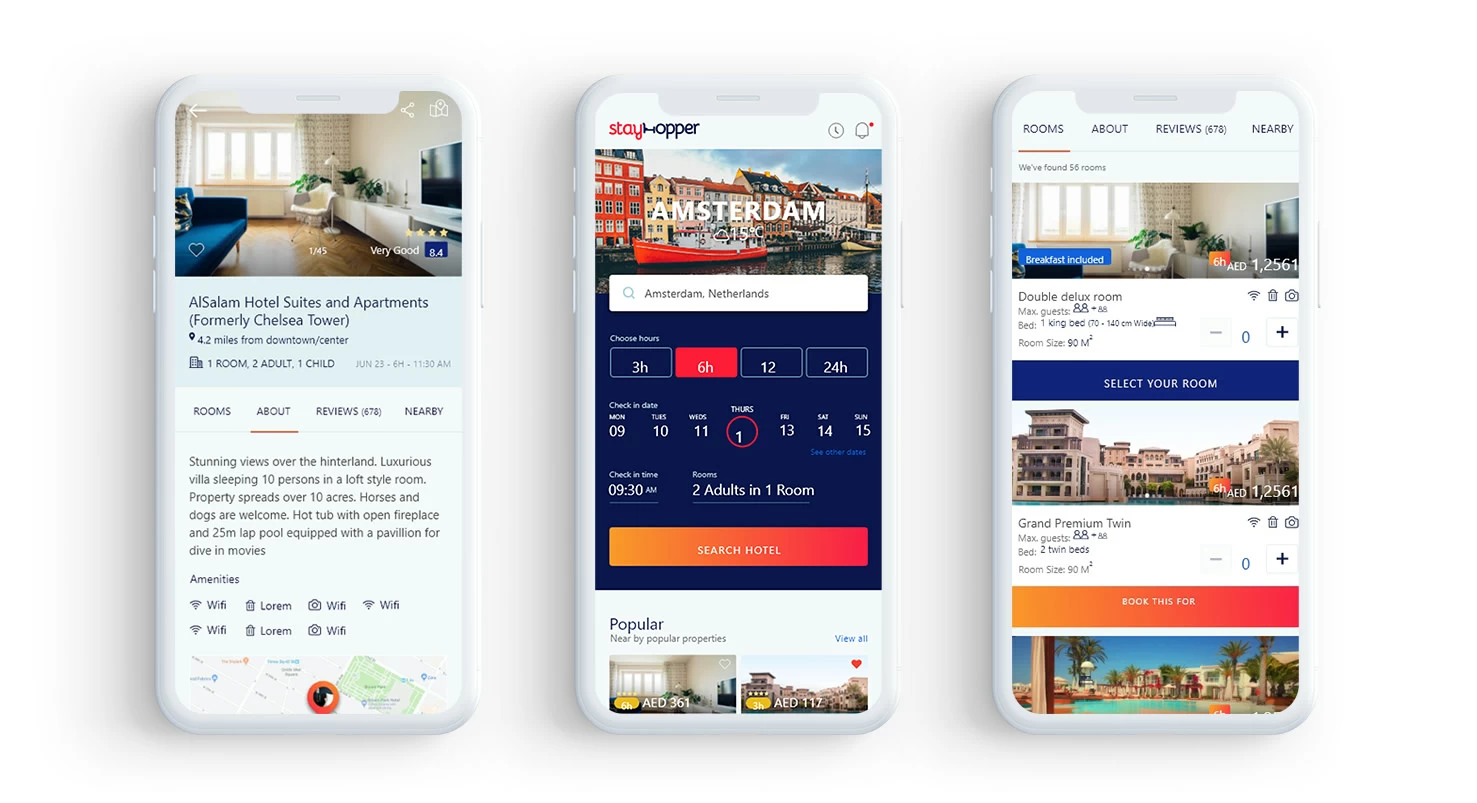 Service
and maintenance
We welcome our clients to specify any more requirements to be added to the project. Moreover, we will provide 24/7 support for Stayhopper, guaranteeing the perfect performance from the app.